What wedding dress does a pregnant bride wear? Don't worry, it's all here!
Posted on July 22 2020
Custom made wedding dresses
Warmly remind the pregnant month of the bride-to-be less than 4 months is not obvious, the bride can choose various wedding dress to suitable for their body .But after 4 or 5 months of pregnancy, when the abdomen becomes more obvious, the wedding dress style is a little picky. What wedding dress does a pregnant bride wear? Might as well take a look at the maternity wedding dress which Ayanagown recommended.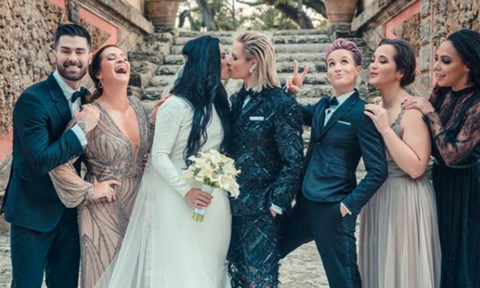 A lightweight and flowing skirt wedding dress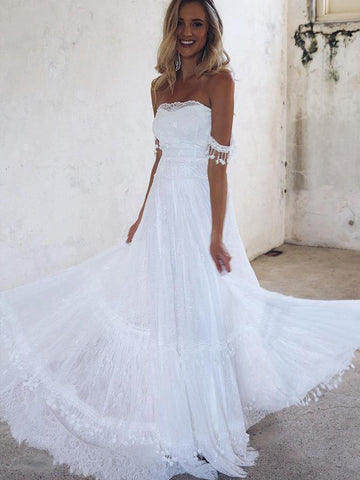 A light tulle can reduce the weight of the lower part of the body.The drape that the material of tulle naturally forms can conceal the imperfect figure temporarily.

High-empire wedding dress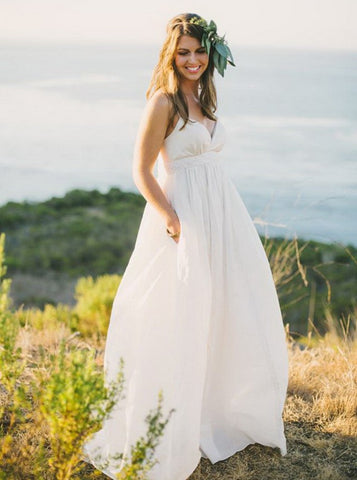 The wedding dress of high empire line is the magic weapon that the waist curve is not perfect bride.An A-line skirt that falls naturally will flatter the your waist curves.

Jersey wedding dress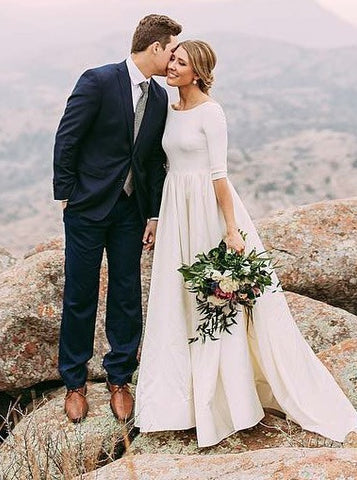 Choose the wedding dress of jersey, such is more show thin.Of course, if the pregnant woman is very afraid of cold, this half-sleeves wedding dress is a good choice.